I write stories of crime and passion, mystery and suspense, and most of all love.
Please check back from time to time to learn what's new in my world!
It's a new year!

I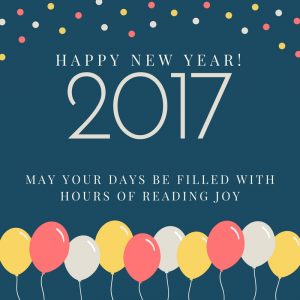 was speaking with a friend earlier today, and the conversation turned to resolutions for the new year. We both agreed they're pointless for us because we rarely (never?) stick to them. But it got me thinking.
"Resolutions" feels like such a big, weighty word–almost like an immovable object that ties you down, leaving you struggling for breath, for freedom. Still, an overall plan is a good thing …right?
For the past few years I've been spending a lot of time on all sorts of writer-ly activities that have little to do with actually writing. So my goal for 2017 is to bring writing back to the forefront of my everyday life–to remember the joy of story-crafting, the joy of word selection, sentence structure and syntax that, when all works well, evokes the exact emotion I'm thinking of, or paints the exact picture I see in my head.
Keep your fingers crossed for me, please! I hope you too have something to shoot for this year that brings you joy and fulfillment.
Thanks so much for stopping by!
___________________________________
More Blogging
I blog on the 6th and the 22nd of each month over at Roses of Prose group of mostly romance authors.Each day's message is as different and unique as the authors.
Monthly Newsletter
Each month I share either an article about writing life, the story behind a book, or a book recommendation in the Novel Notes newsletter, shared with fellow authors Alicia Dean, Kathy L. Wheeler and Diane Burton. We have a monthly drawing for a $25 gift card. If you'd like to get it, sign up here.