Welcome to my website! I write stories of mystery and suspense, good and evil, and the power of love. After a long writing hiatus, I've been spending the pandemic working on some new stories. I'm excited to announce a new "Friday the 13th" short story project with 12 other mystery/suspense authors.
Learn more about the authors and project on our Facebook page. For now, read about my story below.
Coming this fall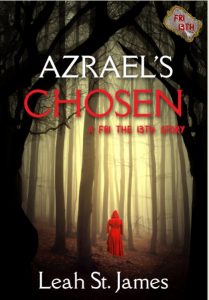 Azrael's Chosen, a short story
In the depths of the New Jersey Pine Barrens, teens play a game of life and death. Years later, a killer emerges, vowing to fulfill a teenage oath. As New Jersey State Police Detective Shannon Morgan tracks the killer, she finds herself the next to be chosen.
13 authors ~ 13 stories
Get your fright on.
Available for preorder for Kindle on Halloween 2020. Release date November 13, 2020.