Hello from Central Virginia! Many thanks to all who took advantage of the Summer Sale over at Smashwords last month and picked up my free/discounted books. I hope everyone enjoys the stories and maybe grabbed some deals from other authors.
I took a bit of a writing vacation this summer. My "big" sister (who's about five inches shorter than I am) visited with her husband, and we spent a few days gallivanting all over Virginia. Here are a few shots of our visit to The Market at Grelen (nursery/cafe/shop) in Somerset, Virginia. (We had lunch at the cafe, and it was so good.)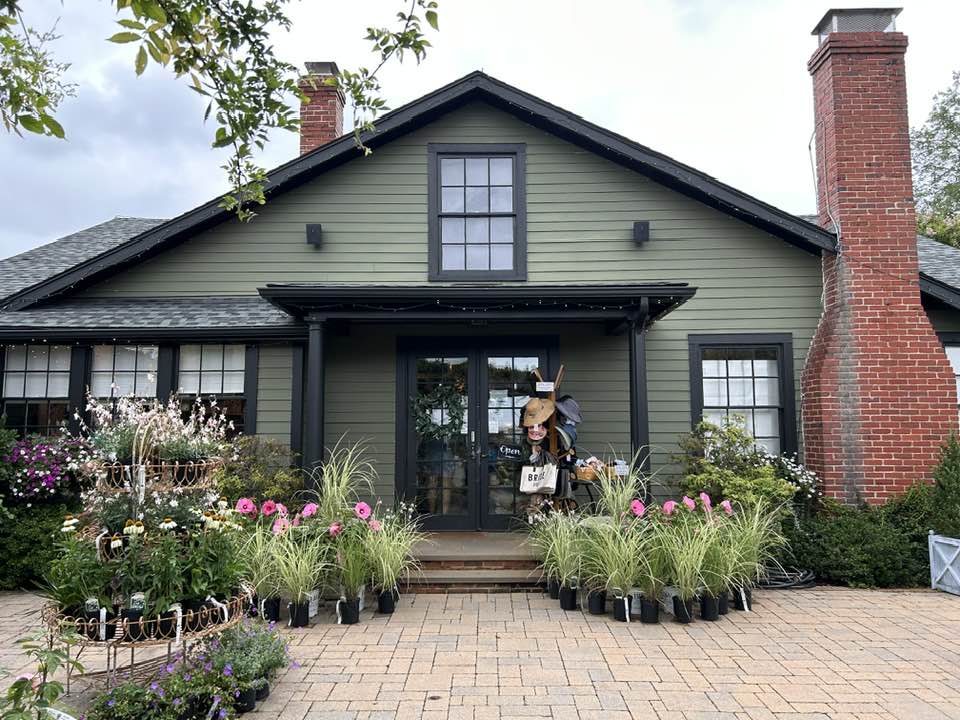 Back to writing news…I'm working on a few short stories for possible publication in mystery anthologies. Most of my stories have been romantic suspense, romance or women's fiction, so this is a somewhat new angle for me. Fingers crossed they'll be good enough to make the cut!
Enjoy the rest of summer! Before we know it, we'll be looking at Halloween decorations/candy in the stores!
Leah