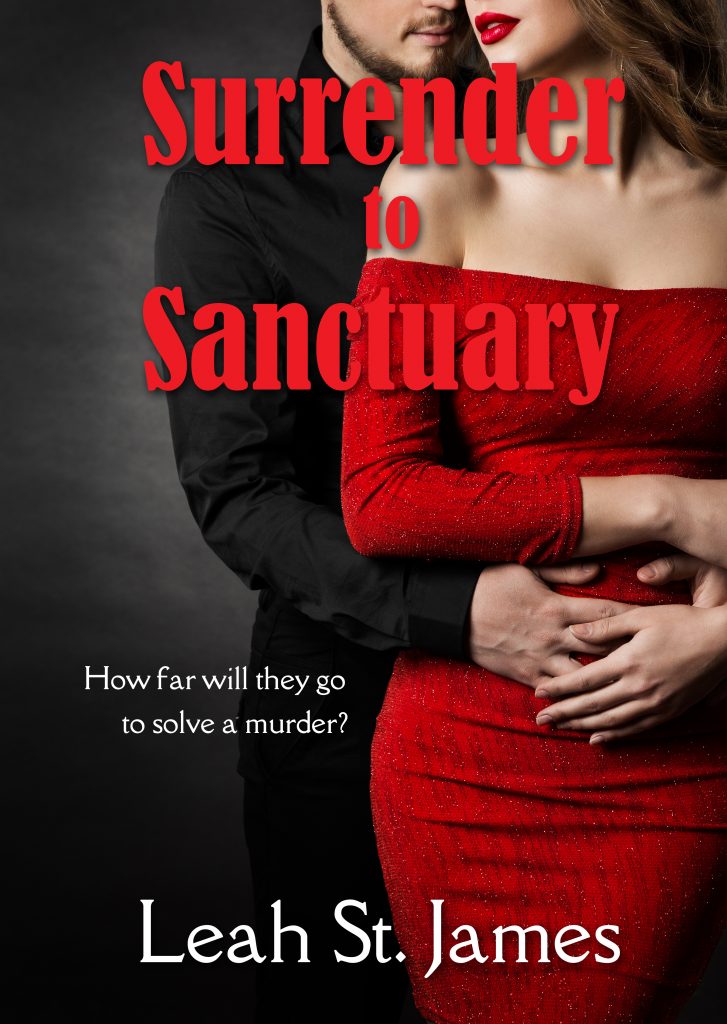 Surrender to Sanctuary | Book One of The Sanctuary Trilogy
Romantic Suspense
Older teens and adults for graphic sexuality and some violence
Love and danger collide when FBI Agents David Owens and Anna Parker go undercover in a BDSM ring.
HOW FAR WOULD YOU GO?
A young woman is brutally murdered, her body dropped into the sea and carried by the tides onto the beach at a federal park at the Jersey Shore. Hometown investigators believe the woman simply partied too hard and fell overboard, but FBI Agents David Owens and Anna Parker know better.
David and Anna quickly trace the victim's path from a local adult BDSM club to a dangerous and shadowed world that caters to those who practice a lifestyle of domination and submission, and not just for fun and games.
To find the truth and stop a madman before he can kill again, they will need to break all the rules. They will need to pose as Master, and as slave. And despite their growing attraction and possibly love for each other, they'll need to give the performances of their lives – because discovery means certain death.
SURRENDER TO SANCTUARY is the first book in The Sanctuary Trilogy, stories that take a look at a controversial ancient lifestyle and the people who practice it—people who'll do anything to protect its future.
The story behind the story
This story takes place against the backdrop of an alternative lifestyle that is loosely based on a male-dominant practice called Taken in Hand. Before and while writing the book, I did a lot of research online. I read blogs from the perspectives of both men and women to get a feel for the emotions. I read handbooks and articles about the rules and procedures and looked at online photos of real people. I'm not claiming that I got it 100 percent accurate, but that wasn't my goal. This is a fictional setting, a story.
As far as the lifestyle itself, I neither judge nor advocate. I know it's not a lifestyle that suits everyone, and that it's hard for many on the outside to understand (I'm there with you!), but I was and am intrigued by the real women, strong women, who choose it.
When the book released and I had to promote it, I got a lot of teasing from my friends and co-workers because of the erotic nature of parts of the story. I kept telling them, "It's fiction…just a story! It's not autobiographical!" To this day I don't know if they believe me. 🙂