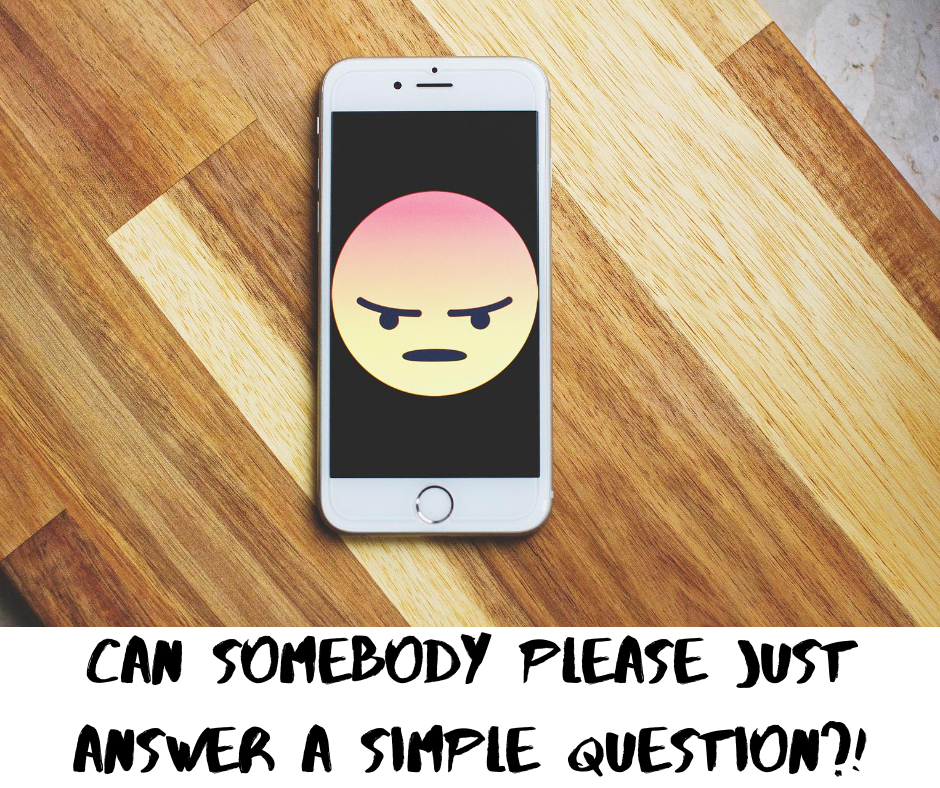 This is a tale of the old "interactive voice response" phone service and the "navigation tree" hell. I know many can relate.
I'm trying to rent a car for a week in September. I'm pretty comfortable with reserving online and have done so many, many times. I have two simple questions about the fees and processes. There is NO information on the rental agency's website.
The chat option on the website didn't work. No agents were available. Great.
A call to the local office booted me to the "national reservation center" where none of the options addressed my questions. If I answer yes to "Is this a new reservation," the IVR system routes me through an agent-free phone reservation. I don't need to make a reservation that way. I just have a few questions.
If I choose no to the first question about a new reservation, I'm routed through multiple options, none of which apply. Finally, the IVR asked, "What are you calling about?" I said, "I have questions about your fees." (There was more than a bite in my tone by this time.)
After a period on hold, I was able to speak to a person who answered my questions. (Don't worry, I was nice. It wasn't "William's" fault after all. But see how simple that was, rental car company?)
I hate to sound like a dinosaur, but I really miss the days when I could call a company and get a person on the first time. Or at least screaming "OPERATOR!" into the phone would results in a quick transfer!