Today's message from "Simple Abundance" is all about choosing joy in each moment–a nuanced take on thinking like an optimist. Author Sarah Ban Breathnach theorizes that by "cultivating gratitude," we begin to experience a paradigm shift in our expectations. But it takes practice.
"Many of us unconsciously create dramas in our minds, expecting the worst from a situation only to have our expectations become a self-fulfilling prophecy. … And so we struggle from day to day, from crisis to crisis, bruised and battered by circumstances without realizing that we always have a choice."
Breathnach goes on to say that when we shift our attitudes, it's a declaration to the universe that we are ready to give up those daily battles of the mind and embrace the joy of each moment. Then, she writes, we'll discover the blessings that have been waiting patiently for us.
First, I have to confess that I am a worrier and often expect the worst. It's my nature. (I inherited it from my mother.) While it's not a bad trait for a  writer of suspense, it can be emotionally draining. So there's benefit in this for me.
However, as with the other lessons, I think you have to take this with a grain of salt. It's a wonderful concept, but there will be days in every person's life when it's just hard to choose joy, when it's hard to see blessings. I think it's fair when facing something horrible to let yourself grieve and process. Later, looking back, you can contemplate the blessings that might have been hidden at the time.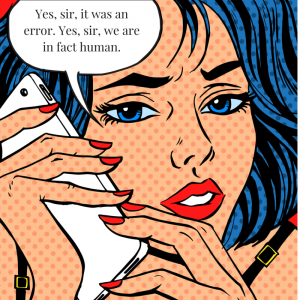 I'm happy with that compromise.  But I'll still try.
So for example, when I pick up the phone to an angry reader at my day job, instead of getting all cranky that he/she is fussing about one out of a thousand words spelled wrong, I'll be grateful that he/she is reading. (This is going to be tough…believe me!)
________________
Today's gratitude list:
An unexpected day off that let me breathe.
Time to make a healthy dinner–with leftovers!
Author friends
A warm house to beat the freezing temps outside
Hot water heaters
________
In late 2015 I started reading "Simple Abundance" a daily devotional by Sarah Ban Breathnach. It's more than a devotional; it's a guide to recognizing, and seeking, the joy in each moment. I haven't quite reached that state, but I'm hopeful. I've decided to share my daily thoughts (and "gratitudes") on this blog. I'd love to hear yours as well.