I'd first like to thank fantasy/paranormal romance author Denise Golinowski  for asking me to participate in this blog tour. She had some cool things to say about writing the her shape-shifting characters on her blog last week, so stop by if you get a chance.
What am I working on?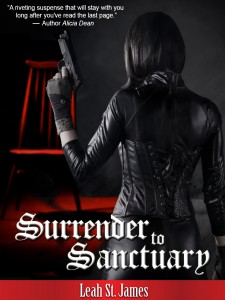 I'm currently working on the sequel to my first book, Surrender to Sanctuary. That's a story about two FBI agents (Anna Parker and David Owens) who go undercover in a BDSM club to solve a murder. (Hey, I wrote mine BEFORE the "50 Shades of Gray" hoopla! Not that I'm comparing it to that…I'm not. Really.)
Anyway, fearless Anna and David have barely rested from their ordeal (and it was) when they find themselves smack in the middle of yet another murder. Only this time, the bad guy might be closer than they think.
How does my work differ from others of its genre?
The book falls into the romance (romantic suspense) genre because ultimately it's about the development of the romantic relationship. I don't consider myself a mainstream romance writer, however. I usually have something I'm trying to convey with the story, a theme or overall message that supersedes the romance. (I know, I cheat.)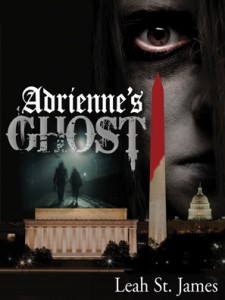 In "Surrender to Sanctuary," it was an examination of the BDSM lifestyle—what I saw as both the good and the bad.
In "Adrienne's Ghost," the heroine wanted to know if life truly transcends death.
In "Christmas Dance" (which is not a romance by industry standards), I wanted to show what happens after the HEA ending. I wanted to show a young marriage from both the wife's and husband's perspective.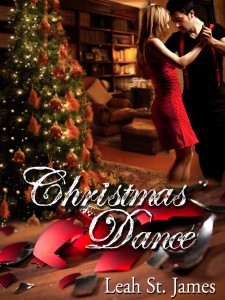 With this current work, I might be heading into even deeper territory. We'll see!
Why do I write what I do?
I try to write in a way that evokes emotion and makes people think, regardless of the actual story vehicle.  In essence, I write about relationships – how people relate to each other.
Still, I always have to have a component of a love relationship in the story. If I read a book or watch a movie where there's no love (even parent/child love), I feel cheated.
Even the most action-packed movies contain a love story: Terminator had Sarah and John Connor, Die Hard has John and Holly McLain, and Lethal Action had a sad romance story, but great buddy love.
How does your writing process work?
Uh…process? 🙂 Kidding. Sort of.
I work full-time at a newspaper (a job I love), so my writing time is limited to early mornings, when I still have some clarity of thought, and weekends. I tend to be a slow writer, at least until a clear direction is set in my head. If I'm not happy with what I have down "on paper," I fiddle with it until I can move forward.
I know, I know…that's against the productivity rules, or so I've heard. I've tried the NaNoWriMo approach where you just throw words and thoughts on the paper, but it makes me so tense and nervous and out of sorts, it's not worth it to me.
As I finish a section, I share it with my critique partner (who's also my life partner/my hubby of a million years). We call him the Plot Master in our family, so if I'm straying into the path of plot disaster, he'll pull me back before it's too late.
When I'm done, I have a fairly clean first draft. The second draft is for fixing plot problems and adding depth and tone. With that I do a deep edit (thank you, Margie Lawson), so by the time I reach my third (and hopefully final) draft, it's a matter of proofreading.
Then it goes to the editor and we'll start fresh! 🙂
Writing is hard work, but it's a joy, and I love every minute.
Thanks for stopping by. I'd like to introduce Sheila Grice, a friend from Virginia Romance Writers, who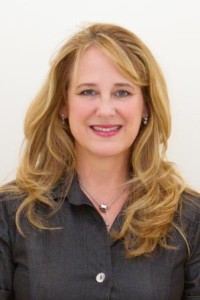 is next on this leg of the tour. Please check out her work next week (March 3).
Sheila Grice writes contemporary romance and women's fiction. Her debut novel, Heartstrings, is available in August, 2014. You can visit her website at www.sheilagrice.com.